Date and Time:
Saturday January 17 - 7:30pm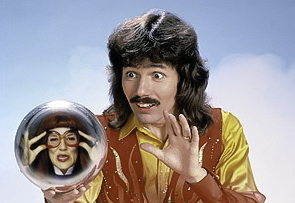 This is info about last year's show! Find out about the 2016 show on January 30th!
Everything you always wanted to know about Saturday night's Garden Variety Show* (*but were afraid to ask!)
So what's this all about then?

The Garden Variety Show is Garden Avenue School's all-new Winter fundraising cabaret extravaganza! The show picks up where Simon Cotter's long-running Laughter For The Arts show left off, with an exciting new concept and venue. Note: This is NOT the school talent show! (Hey, a couple of people asked!)

Who's behind it?

Eli Klein has been a music agency guy for years and has worked with the city's finest bands and venues. Singer/songwriter Luke Jackson organizes Roncy Rocks, The Rag Bag Cabaret On Roncy and The Catweazle Club. These two fellas have a small army of wonderful Garden parents helping to make this show exceptional, fantastic and magical.

Who's in it?

The show features some of the city's finest music, comedy, magic, and circus acts, some of whom are parents at Garden Ave:

Ben Burland (stunt juggler)
Melody Johnson and friends (sketch comedy)
Devin Upham (crazy sideshow act)
Eli Bender of Hale + Hearty (cello and voice)
Greig Nori of Treble Charger (singer/songwriter)
Lukas Stark (illusionist/mindreader extraordinaire)
Ali Hassan (stand-up comedian)

And your illustrious host Susan the Psychic who will have you in tears of laughter.

When is it?

This Saturday night January 17th in the gym/auditorium at Emmanuel-Howard Park United Church (214 Wright Ave. at Roncesvalles)
NOTE: ENTER THROUGH THE BACK OF THE CAR PARK ON THE NORTH SIDE OF BUILDING.

Timing?

Doors are at 7.30pm, there's a cocktail (beer and wine) reception until 8.30 when the show starts. There's an intermission mid-way and we expect to wrap by around 11.

Will Doug Henning be performing at the show? (again, some people asked!)

No, we just used Doug's picture for the poster because he's awesome. Doug sadly hasn't been available since February 7th, 2000. Rest in peace magic man.

OK, I'm in. How do I get tickets?

Tickets are available from the school office. Additionally there will be a ticket booth in the school foyer EVERY DAY THIS WEEK from 3.30pm onwards. Tickets are $25 cash. If you want to pay by credit card or PayPal you can do so at this link: http://www.tinyurl.com/gardentickets Online ticket sales close at 3pm on Saturday.
NOTE: It's worth buying your tickets in advance because they go up $5 at the door on the night!
We're super excited about this show and we want this to be the first of many but we need your help to make it a success. Please buy your tickets ASAP, bring your friends, your neighbours, your inlaws. This is going to be a spectacular night out and every penny goes to the school.
It's a win/win all round. If you want to help us spread the word, feel free to post the link to the facebook event page which is here:
https://www.facebook.com/events/888825781182325
We hope to see all of you on Saturday night!